Working holiday visa insuran
ce New Zealand WHV
About to be expatriated in New Zealand for a WHV? And currently looking for an insurance for your working holiday visa New Zealand (WHV)? Have a look on our selection of contracts. You can quote some solutions online. Otherwise, you have access to conditions and tariffs on the specific pages. If you need any support or advise, use the contact form.
---
Working holiday visa
New Zealand

 

– your WHV 

insuran

ce

If you stay abroad 12 months or more, an expat plan is accurate. Indigo Expat WeCare is a comprehensive plan. It is available for expatriates from EU (nationality). Or for expatriates having another nationality and residing in the EU. Finally, check conditions and do your quote online.


⇒ Indigo Expat WeCare (1st €)
Indigo Expat Junior
Indigo Expat Junior is a plan dedicated to young expatriates. This means expatriates aged between 18 and 29 years old. Rates, as well as conditions, are available on this page.

⇒ Indigo Expat Junior (< 30)
---
Working holiday visa New Zealand
– WHV

insuran

ce

If you stay abroad 12 months or less, an "travel insurance" is convenient.

Start Expat is a pack, which includes medical, assistance and personal liability. Start Expat covers accident and unforseen illness. Finally, it fits for stays abroad between 1 and 12 months.


⇒ Start Expat
---

Info on the working holiday visa New Zealand
Age: between 18 and 30 yo

Cost of the visa: on line quote

Duration max: 12 months

Quota: –

Requirements: minimum approx.  NZ$4200- 2 500 € + flight tickets

Insurance:  WHV insurance required

Jobs: no restrictions, but travel remains the main reason for going to NZ

Renewal: possible under certain conditions (3 months max.)
Agreements
NZ has a agreement with the following countries:
Update: August 2020
Working holiday form for New Zealand and request

⇒ MOFA NZ – immigration.govt.nz

⇒ request your visa online
---
Useful links for working holiday visa New Zealand
First of all, please find here after useful web pages for medical and security aspects:

⇒ New Zealand on WHO web site

⇒ New Zealand on .gouv.fr
Then, you can have a look on this web site:

⇒ New Zealand on Wikipédia
---

New Zealand
New Zealand is a sovereign island country in the southwestern Pacific Ocean. The country geographically comprises two main landmasses: the North Island (Te Ika-a-Māui), and the South Island (Te Waipounamu). And around 600 smaller islands.
Capital: Wellington
Main cities: Auckland, Christchurch, Wellington, Hamilton
Currency: New Zealand Dollar (NZD)
Area: 268,021 km²
Official languages: English, Maori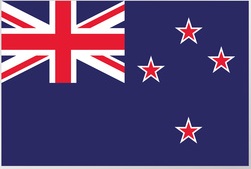 Get ready for mammoth national parks, dynamic Māori culture, and world-class surfing and skiing. New Zealand can be mellow or action-packed, but it's always epic.
Source: Wikipedia, Lonely planet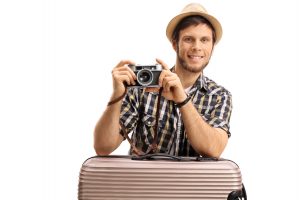 Legal considerations for working holiday visa New Zealand
Please note that subscribing to an international health insurance does not free you from local regulation. Our plans are not substitute for local mandatory insurances. The above data are just for information, and does not represent a legal advise or an advise.