Working holiday visa insurance
Taiwan WHV
About to be expatriated in Taiwan for a WHV? And currently looking for an insurance for your working holiday visa Taiwan WHV? Have a look on our selection of contracts. You can quote online Indigo Expat' solutions. If you want to recieve a comparator, please use the contact form.

If you stay abroad at least 12 months, expat plans are accurate. For example: Indigo Expat plans (min. 12 months).

⇒ Indigo Expat WeCare (1st €) – online quote

⇒ First Expat (1st €) – online quote
Start Expat covers accident and unforseen illness. And it corresponds to a travel insurance (1 to 12 months).
---

Taiwan
Taiwan is a country in East Asia. Neighbouring countries include the People's Republic of China (PRC), Japan, and the Philippines. 
Capital: Taipei
Main cities: New Taipei
Currency: New Taiwan dollar (TWD)
Area: 36,197 km²
Official language: Formosan languages, Hakka, Hokkien, Mandarin, Matsu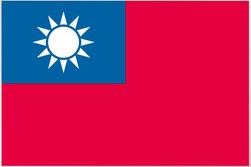 In Taiwan you can criss cross mountains on colonial era hiking trails or cycle a lone highway with the blue Pacific on one side and green volcanic arcs on the other. And if you simply want classic landscapes to enjoy, you'll find them around every corner.
Source : Wikipedia, Lonely planet
---

Info on the working holiday visa Taiwan
Age: between 18 and 30 yo 

Cost of the visa: 86 Euro

Duration max: 6 months

Quota: –

Requirements: minimum 2 100 Euro + flight tickets

Insurance:  working holiday visa insurance is required for Taiwan

Jobs: –

Renewal: possible in certain cases (Within 15 days prior to expiry, the holder may apply for an extension of up to 180 days at the National Immigration Agency service center in the city or county of residence in Taiwan. The total duration of stay may not exceed one year)
Agreements
Taiwan has a agreement with the following countries:
Canada (Youth Mobility)

The United Kingdom (Youth Mobility)

Austria
Update: August 2020
WHV form and request

⇒ Working holiday Taiwan
---
Useful links for Taiwan and working holiday visa Taiwan
First of all, please find here after useful web pages for medical and security aspects:

⇒ China on WHO web site

⇒ Taiwan on .gouv.fr
Then, you can have a look on this web site:

⇒ Taiwan on Wikipedia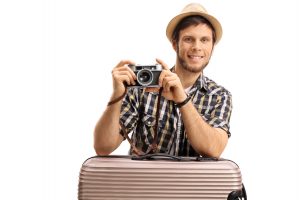 Legal considerations for working holiday visa Taiwan
Please note that subscribing to an international health insurance does not free you from local regulation. Our plans are not substitute for local mandatory insurances. The above data are just for information, and does not represent a legal advise or an advise.