International healthcare insurances for young expatriates around the World
Young expatriates are more and more numerous, and live different experiences abroad. For example: students, internships or trainees, working holiday visa, etc. The following countries of expatriation are probably the most attractive ones : Canada, Australia, New Zealand.
But other countries are competing such as USA, Japan, Singapore, South Korea, Argentina, Brazil, Belgium …
To cover these young expatriates during their stay abroad, we propose several international healthcare insurances. Or packs which have often been designed especially for them.
---

Young expatriates from France
If you are a French expatriate and you want to secure / optimize your conditions, please consider la Caisse des Français de l'Etranger. We recommand you to subscribe to CFE before leaving your home country. It will offer you many advantages, and ease your return to France.
---

More info about young expatriates' insurances
If you would like to receive an exclusive Moncey Assurances' comparator, please submit your request on line. These comparators are only available for expats who stay abroad at least 12 months.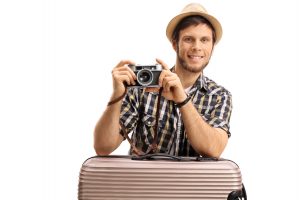 Most popular insurances

This website uses cookies . You can select them by clicking on "managing cookies" (on the bottom of the page). This option is mandatory with RGPD regulation. Whatever, please note that Moncey Assurances does not try to collect your data, nor to sell them to any company or to use them for marketing. You can feel relax when visiting our web site. To conclude, the sole cookies on this site are those from Google and YouTube (video).