Working holiday visa insurance Brazil WHV
About to be expatriated in Brazil for a WHV? And currently looking for an insurance for your working holiday visa Brazil (WHV)? Have a look on our selection of contracts. You can quote some solutions online. Otherwise, you have access to conditions and tariffs on the specific pages. If you need any support or advise, use the contact form.
---
Working holiday visa
Brazil

– your WHV

insuran

ce

If you stay abroad 12 months or more, an expat plan is accurate.
Indigo Expat WeCare
Indigo Expat WeCare is a comprehensive plan. It is available for expatriates from EU (nationality). Or for expatriates having another nationality and residing in the EU. Finally, check conditions and do your quote online.


⇒ Indigo Expat WeCare (1st €)
---
Working holiday visa
Brazil

– WHV

insuran

ce

If you stay abroad 12 months or less, a "travel insurance" is convenient.
Start Expat
Start Expat is a pack, which includes medical, assistance and personal liability. The medical plan covers accident and unforseen illness. Finally, it fits for stays aborad between 1 and 12 months.


⇒ Start Expat
---

Info
Age: between 18 and 30 yo for citizens from Germany, France and New Zealand

Cost of the visa: –

Duration max: 12 months

Quota: 500 for French citizens

Requirements: approx. 2 500 Euro + flight tickets

Insurance:  WHV insurance required

Jobs: –

Renewal: not possible
Update: August 2020
Embassy or consulate

⇒ Embassy of Brazil in Germany
---
Useful links for working holiday visa Brazil
First of all, please find here after useful web pages for medical and security aspects:


Then, you can have a look on this web site:

---

Federative Republic of Brazil
Brazil, officially the Federative Republic of Brazil, is the largest country in both South America and Latin America. 
Capital: Brasilia
Main cities: São Paulo, Rio de Janeiro, Salvador da Bahia, Brasilia
Currency: Réal (BRL)
Area: 8,515,767 km2
Official language: Portuguese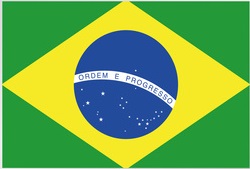 One of the world's most captivating places, Brazil is a country of powdery white sand beaches, verdant rainforests and wild, rhythm filled metropolises. Brazil's attractions extend from frozen in time colonial towns to otherworldly landscapes of red rock canyons, thundering waterfalls and coral fringed tropical islands.
Source: Wikipedia, Lonely planet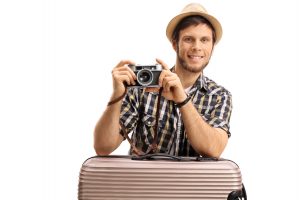 Legal considerations for working holiday visa Brazil
Please note that subscribing to an international health insurance does not free you from local regulation. Our plans are not substitute for local mandatory insurances. The above data are just for information, and does not represent a legal advise or an advise.