Working holiday visa
France
About to be expatriated in France for a WHV? And currently looking for an insurance for your working holiday visa France? Have a look on our selection of contracts.

For example, and if you stay abroad at least 12 months:

⇒ Indigo Expat WeCare (1st €)

⇒ Indigo Expat OnePack (CFE)
Also, Start Expat is a travel insurance which covers accident and unforeseen illness:

⇒ Start Expat
---

French Republic
France, officially the French Republic, is a country whose territory consists of metropolitan France in Western Europe and several overseas regions and territories. It shares borders with Belgium, Luxembourg and Germany to the northeast, Switzerland and Italy to the east, and Andorra and Spain to the south.
Capital: Paris
Main cities: Paris, Lyon, Lille, Marseille, Strasbourg, Bordeaux, Toulouse
Currency: Euro (EUR)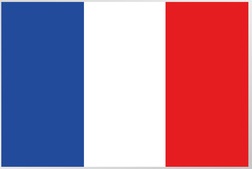 France seduces travellers with its unfalteringly familiar culture, woven around cafe terraces, village-square markets and lace-curtained bistros with their plat du jour (dish of the day) chalked on the board.
Sources : Wikipedia, Lonely planet
---

Informations on the working holiday visa France
Cost of the visa: –

Duration max: 12 months

Quota: yes, depending of the nationality (6750 for Canada, 2 000 for South Korea, 1 500 for Japan, 1000 for Argentina, 500 for Russia, 750 for Hong-Kong, 500 for Taiwan, 400 for Chile, 400 for Colombia, 500 for Brazil, 300 for Uruguay and 300 for Mexico)

Requirements: approx. 2 500 / 3 000 Euro + flight tickets

Insurance:  WHV insurance required

Jobs: –

Renewal: not possible
France has currently a agreement with 15 countries or territories: Japan, New Zealand, Australia, Canada, South Korea, Russia, Argentina, Hong-Kong, Chile, Colombia, Taïwan, Uruguay, Mexico, Brazil and Peru (not effective yet).
Update: August 2020
WHV form and request:

⇒ French gouv. – visasweb site

⇒ MOFA web site
---
Useful links for France and working holiday visa France
First of all, please find here after supporting web page for medical aspects:

⇒ France on WHO web site
Then, you can have a look on the following web sites:

⇒  Officiel web site for France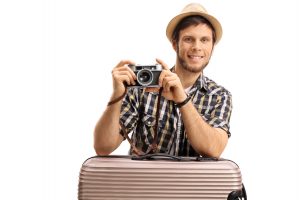 Legal considerations for working holiday visa France
Please note that subscribing to an international health insurance does not free you from local regulation. Our plans are not substitute for local mandatory insurances. The above data are just for information, and does not represent a legal advise or an advise.