Working holiday visa insurance Canada
About to be expatriated in Canada for a WHV? And currently looking for an insurance for your working holiday visa Canada? Have a look on our selection of contracts.

For example, and if you stay abroad at least 12 months:

⇒ Indigo Expat WeCare (1st €)

⇒ Indigo Expat OnePack (CFE)
Also, Start Expat is a travel insurance which covers accident and unforseen illness:

⇒ Start Expat
---

Canada
Canada is a country located in the northern part of North America. Its ten provinces and three territories extend from the Atlantic to the Pacific and northward into the Arctic Ocean. Canada's southern border with the United States is the world's longest bi-national land border.
Capital: Ottawa
Main cities: Ottawa, Toronto, Vancouver, Montréal
Currency: Canadian dollar (CAD)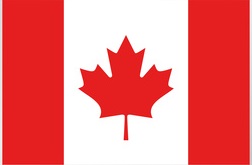 Canada is more than its hulking-mountain, craggy-coast good looks: it also cooks extraordinary meals, rocks cool culture and unfurls wild, moose-spotting road trips.
Source: Wikipedia, Lonely planet
---

Informations on the working holiday visa Canada
Age: between 18 and 35 yo 

Cost of the visa: approx. 338 CA$

Duration max: 12 to 24 months depending your nationality

Quota: yes (depending your home country)

Requirements: approx. 2 500 Euro + flight tickets

Insurance:  WHV insurance required

Jobs: most are available (medical exam required)

Renewal: not possible
Canada has agreements with 30 countries and terroitories for IEC:
There are 3 categories if you want to travel to Canada avec International Experience Canada (IEC):
Internation co-op (Internship). Get valuable overseas work experience related to your field of study. Max. lenghth of stay = 12 months.
Young professionals. Gain Canadian professional work experience to better compete in a global economy. Max. lenghth of stay = 24 months
Working Holiday. Fund your vacation with temporary work in Canada. Max. lenghth of stay = 24 months
Update: August 2020
WHV form and request:

⇒ Request for an International Experience Canada (IEC)

⇒ Gouvernment of Canada
---
Useful links for Canada and working holiday visa Canada
First of all, please find here after supporting web page for medical and security aspects:

⇒ Canada on WHO web site

⇒  Canada on Diplomatie.gouv.fr
Then, you can have a look on the following web site: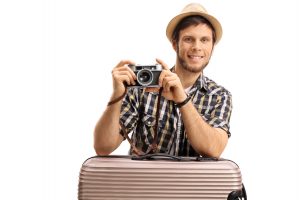 Legal considerations for working holiday visa Canada
Please note that subscribing to a working holiday visa Canada insurance does not free you from local regulation. Our plans are not substitute for local mandatory insurances. The above data are just for information, and does not represent a legal advise or an advise.