Working holiday visa
Hong Kong
About to be expatriated in Hong Kong for a WHV? And currently looking for an insurance for your working holiday visa Hong Kong? Have a look on our selection of contracts.

For example, and if you stay abroad at least 12 months:

⇒ Indigo Expat WeCare (1st €)

⇒ Indigo Expat OnePack (CFE)
Also, Start Expat is a travel insurance which covers accident and unforeseen illness:

⇒ Start Expat
---

People's Republic of China
Hong Kong, officially the Hong Kong Special Administrative Region of the People's Republic of China, is a special administrative region on the eastern side of the Pearl River estuary in southern China
Capital: Pékin
Main cities: Pékin, Shanghai, Canton , Shenzhen, Hong Kong
Currency: yuan or renminbi (CNY)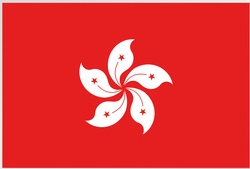 Hong Kong welcomes with an iconic skyline, a legendary kitchen, and lush, protected nature where rare birds and colourful traditions thrive.
Source: Wikipedia, Lonely planet
---

Informations on the working holiday visa Hong Kong
Age: between 18 and 30 yo 

Cost of the visa: –

Duration max: 12 months

Quota: yes (except for Australia and Sweden; also it is unlimited for holders of a BNO passport)

Requirements: approx. 2 500 Euro (« proof of financial resources to support his/her initial expenses ») + flight tickets

Insurance:  WHV insurance required

Jobs: –

Renewal: not possible
The Government of the Hong Kong Special Administrative Region (HKSAR) has established bilateral Working Holiday Scheme (the Scheme) with the Government of New Zealand, Australia, Ireland, Germany, Japan, Canada, Korea, France, the United Kingdom, Austria, Hungary, Sweden, the Netherlands, and Italy.
Update: August 2020
WHV form, information and request:

⇒ Labor Dept – rerquest for a  visa

⇒ web site  of HKSAR
---
Useful links for Hong Kong
First of all, please find here after supporting web page for medical and security aspects:

⇒ China on WHO web site

⇒ Hong Kong on Diplomatie.gouv.fr
Then, you can have a look on the following web sites: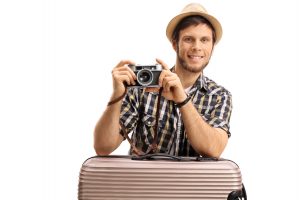 Legal consideratons for working holiday visa Hong Kong
Please note that subscribing to an international health insurance does not free you from local regulation. Our plans are not substitute for local mandatory insurances. The above data are just for information, and does not represent a legal advise or an advise.