Junior Expat insurance: international coverage for young expatriates
Junior Expat insurance is an international insurance package which covers you abroad from 1 to 12 months. The following benefits are covered: hospitalization, medical expenses, assistance and repatriation, death and disability, personal third party liability and rental civil liability, lugage insurance.
This plan should meet your needs and expectations if you are going abroad for travel or for pleasure, for an internship, studies, Working Holiday Visa (WHV) or for any other reason. In 2017, Junior Expat has been reviewed and renamed Start Expat.
Download and read conditions

⇒ Brochure 

⇒ General Conditions.
Free quote and online subscription

You can only enroll to Junior / Start Expat insurance on an individual basis.
If you are leaving as a couple, you need to fill out two individual enrollment forms.
If you are leaving as a family (spouse + children), please contact our sales team who will offer you a solution more adapted to your situation.
Highlights:
A simple and competitive insurance plan covering you in the event of an accident or unforseen illness

An overall limit of 250 000 Euro for hospitalization and medical expenses

Hospital precertification and direct payment 

Claims departments available round-the-clock 24/7

Network of healthcare providers worldwide

On-line management of your plan to submit and check the progress of your healthcare claims and edit your insurance ID card on-line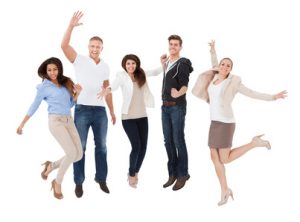 Legal
Please note that subscribing to an international health insurance such as Junior Expat insurance does not free you from local regulation, and our plans are not substitute for local mandatory insurances.
Last reviews
Je n'ai pas eu à m'en servir et le tarif allait bien avec mon budget
All reviews
2.5 out of 5 stars (based on 2 reviews)