Indigo Expat Classic covers expatriates Worldwide 
Indigo Expat Classic is an international healthcare insurance dedicated to expatriates. This international medical insurance is selected by expatriates who are eligible, and want to subscribe to a comprehensive coverage.

Subscription to Indigo Expat Classic is closed on 31st December 2019. Partnership between Assurances et Conseils Moncey and Allianz Worldwide Care stops indeed at that date. Existing contracts will be supported and renewed according to subscribed conditions. We invite expatriates who are looking for a comprehensive coverage and a good adminsitration of claims to consider Indigo Expat WeCare. Launched in June 2019, this coverage combines the expertise of a first class Insurer and of a world leader Claims Administrator. All the documentation is downloadable on this web site.
---
Download Indigo Expat documentation

⇒ Indigo Expat Classic Table of Benefits

⇒ General Conditions
---
Eligibility
Expatriates (nationality) from France, Belgium, Luxembourg, The Netherlands,  Monaco or Switzerland are eligible to Indigo Expat Classic. Subscription is for at least 12 months. The age limit to subscribe is 70 years old. Indigo Expat is insured and administered (claims) by

Allianz Worldwide Care.
---
Services
Indigo Expat can be subscribed exclusively by expatriates who are (nationality) from Belgium, France, Luxembourg, the Netherlands, Monaco or Switzerland. Becoming a member gives you access to many advantages and services! 
Indigo Expat is an exclusive international private medical insurance for expatriates, developped by and for Assurances et Conseils Moncey. The medical plans are insured and administered by Allianz Worldwide Care.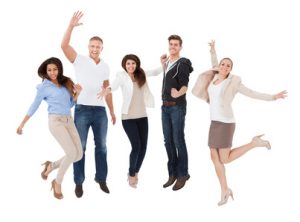 Legal
Please note that subscribing to Indigo Expat does not free you from the local regulations. If you are eligible to contribute to the local healthcare system in certain countries and do not have local cover in place, you may be subject to paying a tax levy.
Reviews
You can have a look on all reviews for Indigo Expat on Indigo Expat's web site